Many military members and their families find themselves moving between bases across Canada during their years of service. Between house hunting, offer negotiation and packing, moving to a new home is taxing enough without the additional stressors those working in the Canadian military can face during relocation. To better serve our military members, Royal LePage offers a network of relocation experts who are available from coast to coast to make the moving process as smooth as possible.
Whether you're being transferred or moving onto a military base for the first time, Royal LePage has agents across the country who are there to help. Royal LePage's community of REALTORS® are available to support military members with their various real estate needs, including providing up-to-date information on the market, finding homes that fit a specific criteria, or connecting buyers to other real estate experts across the nation.
The Canadian Forces Base map on royalepage.ca shows users the location of Royal LePage brokerages available within close proximity to base locations. Users can simply browse through the map and click on the red maple leaf markers to bring up a list of local Royal LePage offices in their desired location.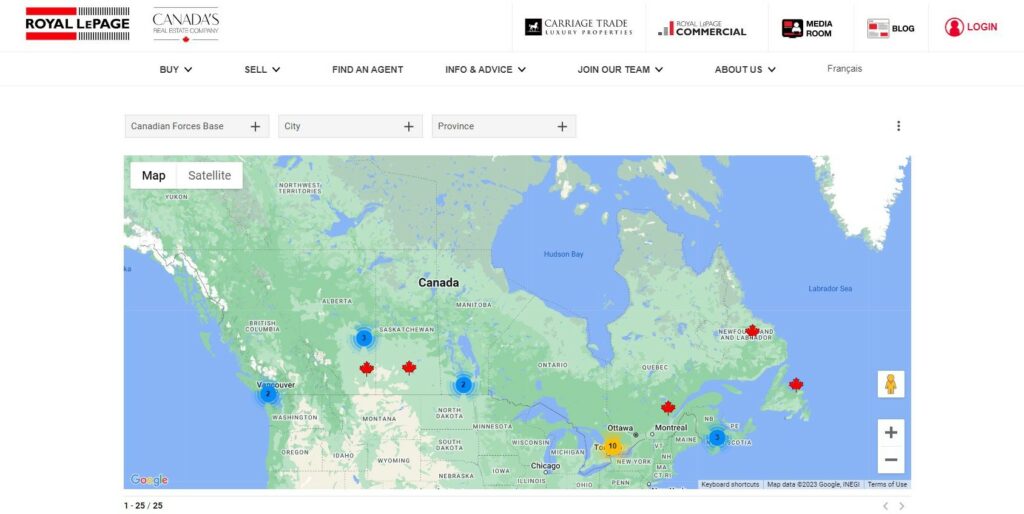 Are you or someone you know looking for assistance with military relocation? Visit our website for more information on our services and to connect with a member of our network.